ISPO Shanghai is the leading multi-segment trade show for the sports industry in Asia with a focus on summer collections. Over the course of three days visitors can find out everything about current market developments, establish new business relationships, gain valuable market insights and experience the future possibilities in the Asian-Pacific region. 
WHEN: June 30 to July 2th, 2023
WHERE: SNIEC (Shanghai New International Expo Center), 2345 Long Yang Road, Pudong Area, Shanghai, China
SEGMENTS: Outdoor Sports, Camping Lifestyle, Urban Sports, Water Sports, Rock climbing, Cycling, Textile & Technology
As the most influential sports goods and fashion exhibition in the Asia-Pacific region, ISPO will gather more than 500 domestic and international sports lifestyle brands this year, including outdoor sports, camping life, water sports, urban sports, sports tourism, cycling life, sports technology and new materials, car travel life, and more. This exhibition will showcase the forefront trends and developments of the domestic and international sports market, and lead sports enthusiasts on a colorful summer sports journey.
NexTool has already set up the booth at No. 4 Camping Life Hall, booth number is W4.547, waiting for you to come!
 The full range of products will be exhibited, from outdoor lighting tools, outdoor travel tools to outdoor kitchenware, outdoor defense tools, etc., all in one place for you to enjoy! At the same time, we will unlock different product interactive devices! In addition, we have arranged for product designers to be present, invited outdoor experts and bloggers to explore the exhibition together, talk about products, and discuss optimization in depth.
Of course, new products should be seen first! At this year's ISPO event, NexTool will also hold a new product launch event, bringing many new products that are preparing to go on the market! Don't miss the first-hand experience!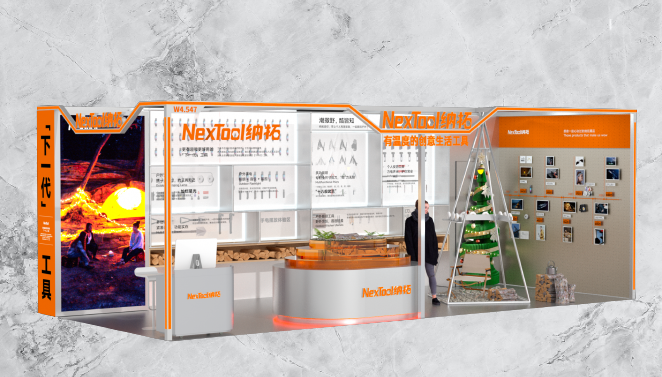 See you soon!
More information, please feel free to contact us at: info@binovo.cn