With the fast-paced development of modern life, people's demand for tools and convenience is growing. As a multi-functional pliers, the NexTool Flagship Captain can not only meet your needs for use in outdoor, camping and travel occasions, but also become your right hand for daily maintenance and DIY. Today we'll see what features and advantages the NexTool Flagship Captain has.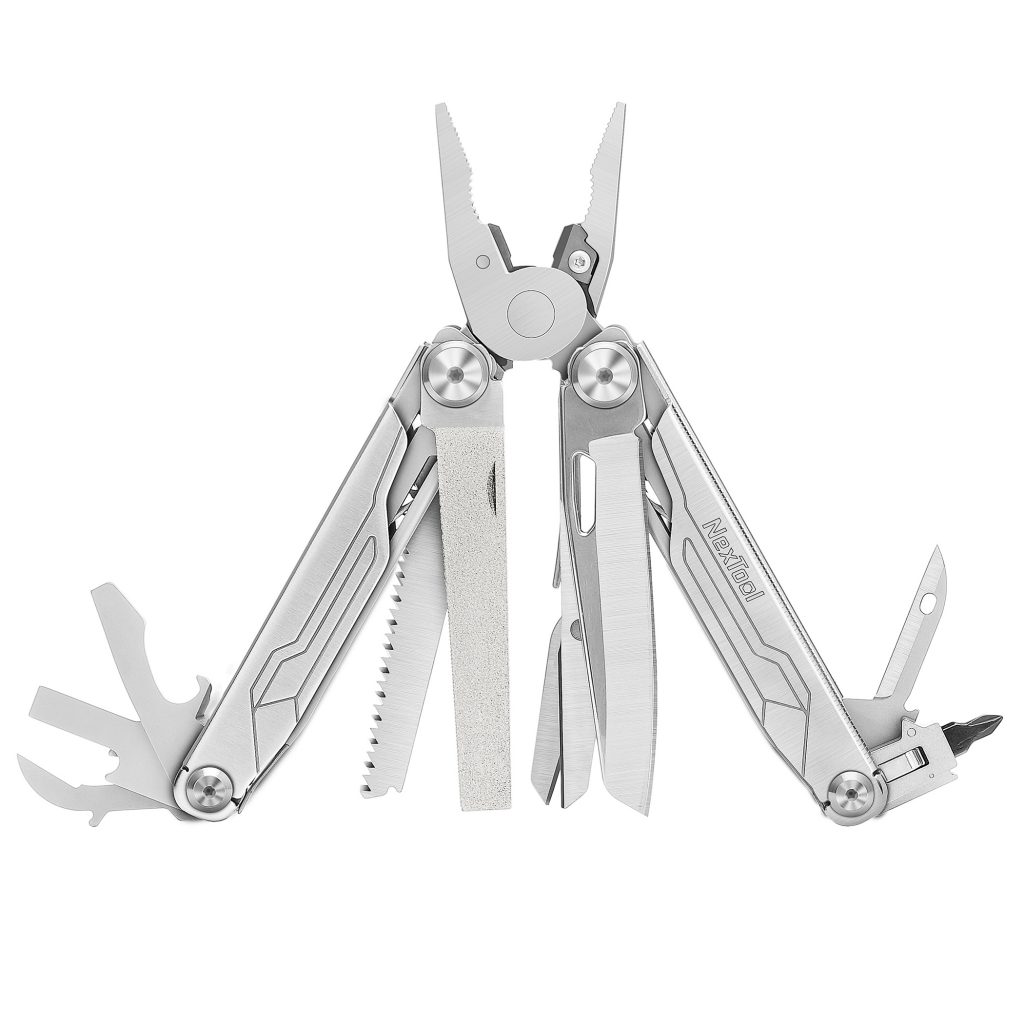 Let's take a look at the 19 functions of NexTool Flagship Captain. It includes 4 large parts of knife, saw, scissors, and file, as well as a variety of practical tools such as screwdriver, can opener, bottle opener, needlenose pliers, regular pliers, etc , can meet your needs in various occasions. Compared to other multifunctional pliers on the market, the NexTool Flagship Captain is more comprehensive, whether for wilderness survival or daily use is very convenient.
Quickly open with one hand, and open with a flick
High-precision parts assembly and adjustment, bring a new experience of one-handed operation.
4 Large parts, Safety lock structure
Knife, saw, scissors, and file are four major tools with safety locks, which are powerful and have stronger cutting and destructive capabilities.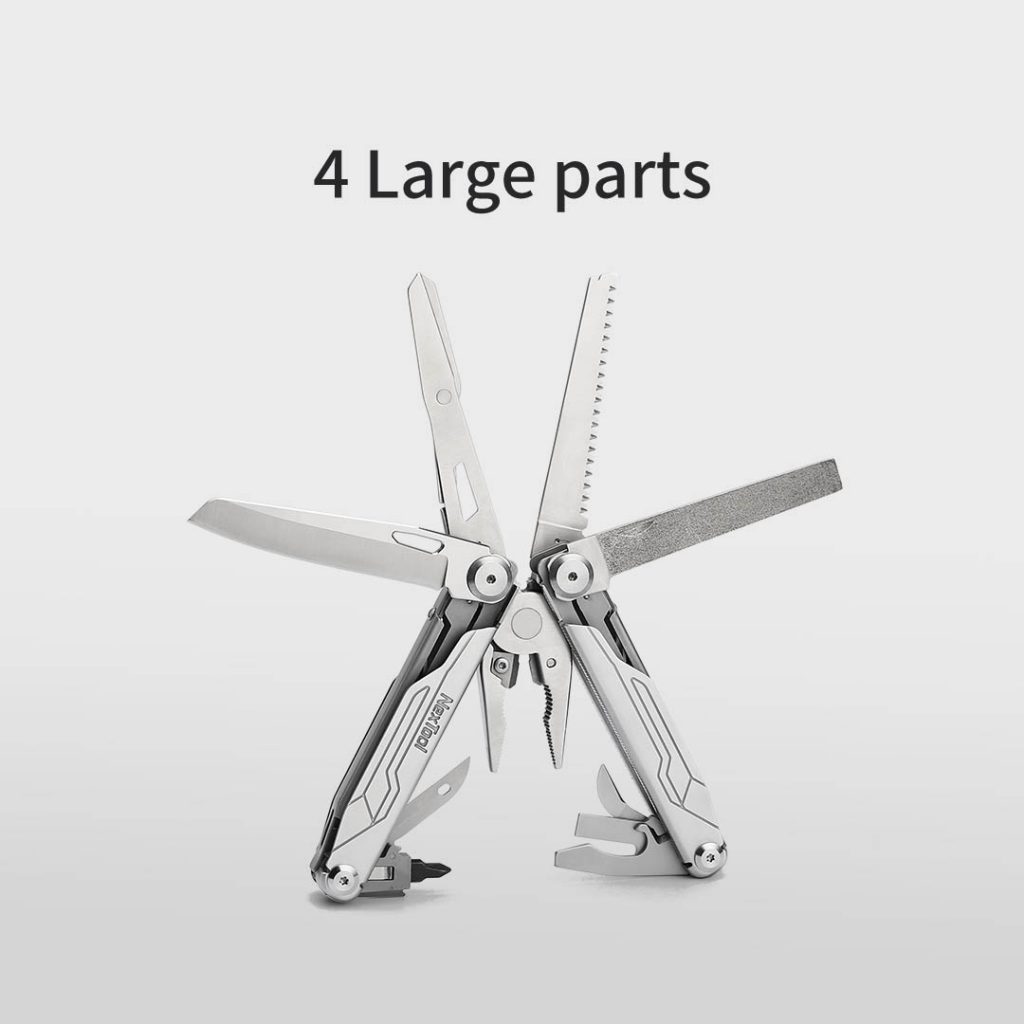 Spring-loaded pliers, Automatic rebound, breaking the limit of gravity
The pliers head is made of 3Cr13 steel,with spring design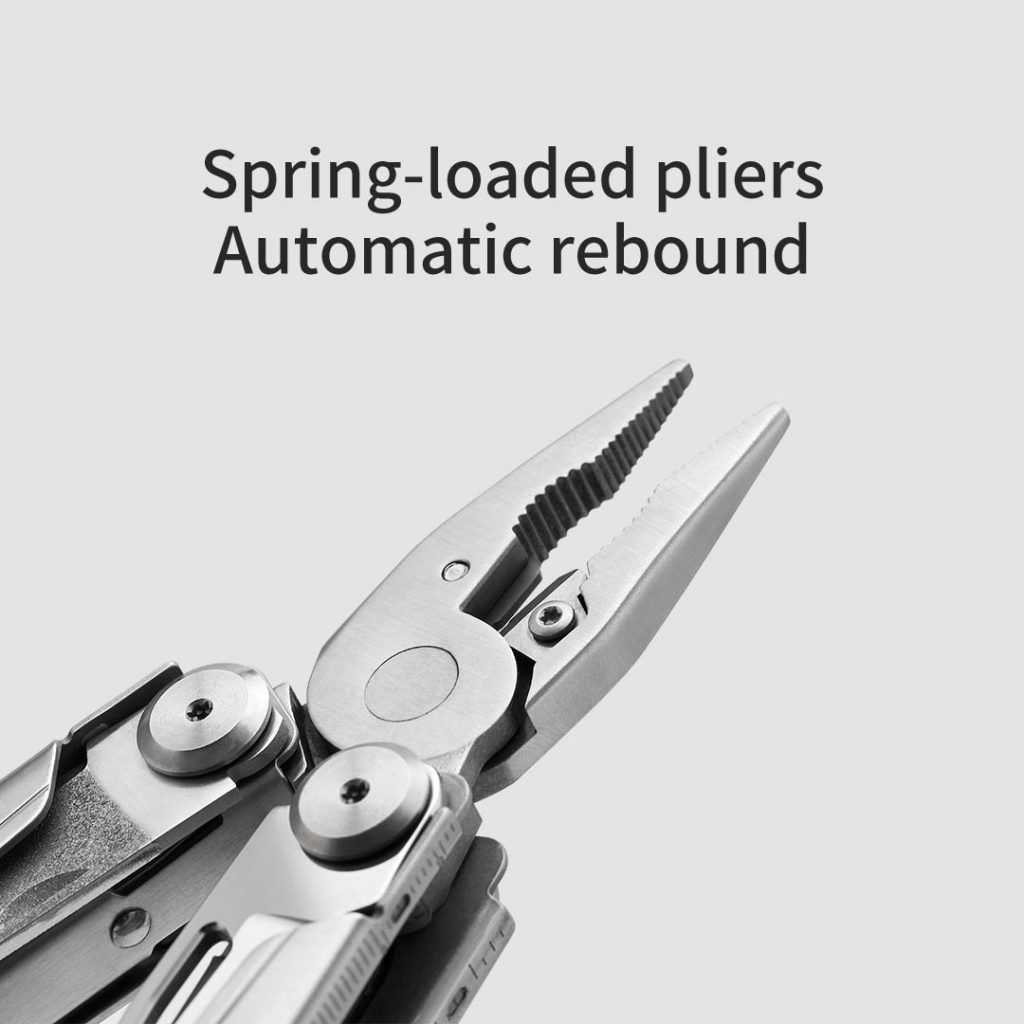 Modern new design
Avant-garde appearance design,most of the parts adopt ultra-fine grinding and polishing process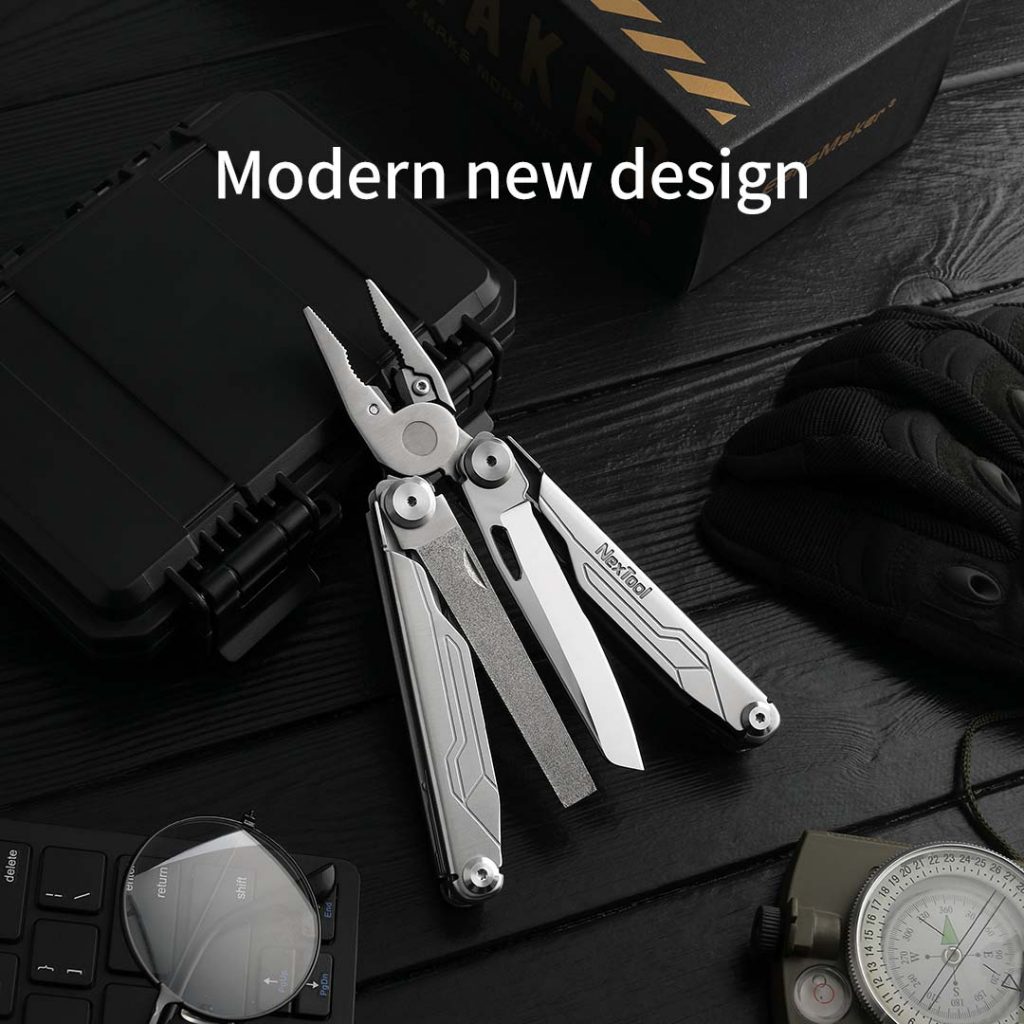 It is worth mentioning that the quality of NexTool Flagship Captain is excellent. It is made of high-quality stainless steel material, which is durable and not easy to rust, ensuring a long service life. Compared with other products, it is finer and more sturdy, and can meet your various needs.
If you need a practical, convenient, high-quality multifunctional pliers, NexTool Flagship Captain is definitely a choice you can't miss.
It has 19 functions, spring-loaded pliers, heavy-duty tools and many other features that make it stand out more compared to other products on the market.
Video: https://youtu.be/gF1kDZWKrxs
Do not hesitate to contact us if you want to know more about it: info@binovo.cn